Our Firm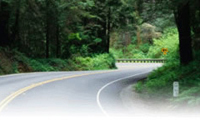 Wirt T. Neale, Jr., MS, CFP® is the owner of Neale Financial, LLC, a Registered Investment Advisor firm specializing in fee-based financial planning, asset management, and insurance. As the sole member of Neale Financial, LLC, I have personally helped many clients build their wealth faster, while saving them time and money and reducing their risk. These clients range from individual families to small business owners and professionals. Since all of the services offered are easily integrated, I can prepare a package of services designed specifically to protect and grow your assets, boost your bottom line, and lighten your tax burden.
I believe that successful investing must start with a sound financial plan. One wouldn't start out on a cross country drive without at least a map or a reliable GPS device. In the same way, financial planning serves as a roadmap to guide you on your journey toward financial independence. As an independent advisor, I am free to research the best financial vehicles for your specific needs and can devote the time needed to properly monitor them.
I view every relationship as important. Unlike other large firms, you will not be treated as if you are just another account holder. You expect and deserve excellent, personalized service, and this is what I will provide you through Neale Financial, LLC.